09 Jan

Settled!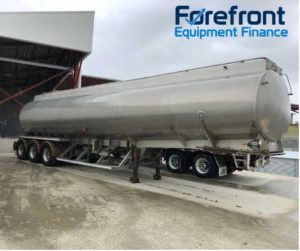 Forefront Equipment Finance recently funded this 2007 Omega Tanker Trailer for a long-term repeat client. Finance is not just used by those who don't necessarily have the funds on hand, but also by people who don't want to stick a huge chunk of their capital in one basket. So, if you are in the market for a truck we have a few different options:
Chattel Mortgage
Operating Lease
Fully Maintained Lease
Rental
If you have any questions feel free to give us a call or fill out an online application here!
Another business we've helped stay ahead of the game, let us help you too! Contact us today.