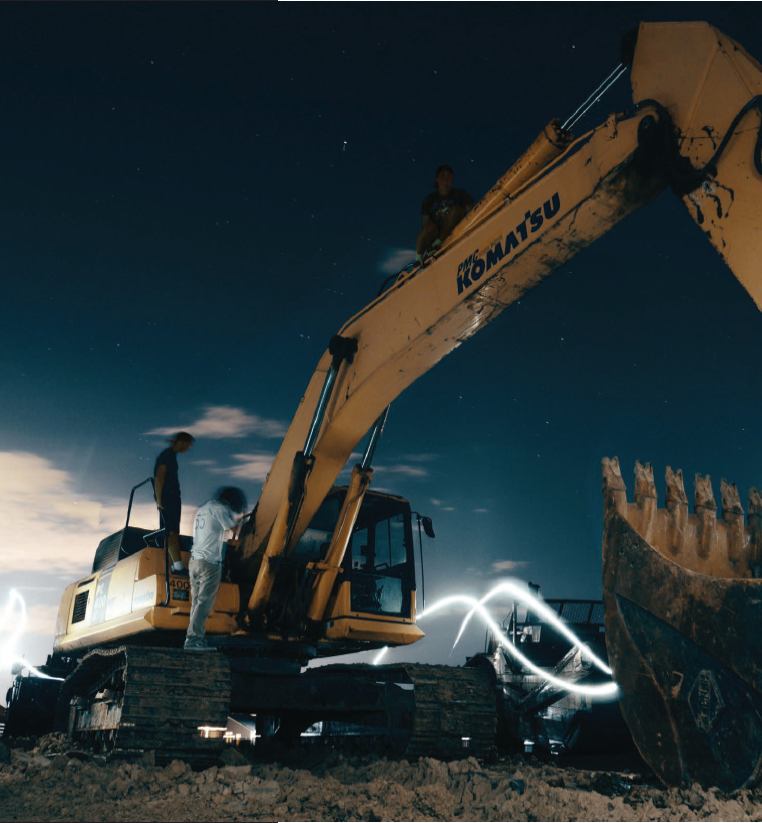 24 Jan

Stay Ahead of the game with equipment finance

As seen in Australian Earthmoving Magazine

Author: Chris Pyne

Everybody's talking about ways to be smarter in business in order to improve productivity while still ensuring your business is operating in the most cost-efficient way.

The cost of industry

Heavy industries like construction, mining, manufacturing and transport are known for being capital-intensive due to the amount of machinery and equipment needed to operate. With Industry 4.0 upon us, many have also adopted innovative technologies such as robotics-based systems and automation, including autonomous vehicles to enhance project safety, economics, and output. Keeping up with these innovations is costly but becoming more important to remaining competitive in these industries.

Regardless of your industry, nearly all successful businesses reach a point where an upgrade in equipment – including computers, machinery, and vehicles – becomes necessary. But how and when should you consider these purchases, and how will you pay if you don't have available capital?

Investing in your business

For any company looking to grow their business, investing in new equipment or technology can boost capacity and quality of output. It can also be expensive and risky if not approached in the right way.

Finding ways to improve your business that fit within your budget and objectives can be a challenge, especially when considering investing in new assets and infrastructure. To keep abreast of your competitors, it's important to ensure your equipment and technology is up to date and you have access to the best tools available. As you grow and the demands on your productivity increase, expanding your capital expenditure is necessary.

There are many ways you can go about this to stay ahead of the game. Expansion opportunities invariably require more or better equipment to service a greater number of contracts and generate more product, but they can come at difficult times when the impact on cashflow needs to be carefully managed. Equipment financing offers many advantages.

How equipment financing works

Choosing smarter ways to finance the equipment you need can benefit the rest of your business in many ways. Often, businesses may not have enough available cash to consider an outright purchase of a large asset. In these situations, equipment financing becomes an attractive alternative. Even if cashflow permits purchasing the asset, it may leave you with less working capital to manage day-to-day expenses and explore further growth opportunities.

The advantages of equipment financing

Many industries require constant updating of equipment which can cripple budgets and cashflow if not well managed.

Equipment financing can be an effective way to finance major equipment purchases, especially where owning the asset is important. Most businesses can easily get approved finance with no collateral or upfront deposit as the asset itself serves as security for the loan. In addition, where the equipment purchased is used for business operations, the interest plus depreciation of the asset is generally tax deductible, making it an attractive option for many businesses.

Equipment financing provides many advantages, including:
No upfront outlay of funds required
Loans can be tailored to suit your cashflow with a range of repayment options
Trade-ins can sometimes be used to reduce the loan amount
Tax advantages including GST credits/refunds, tax deductible interest, asset depreciation
Eliminates need to hire equipment at high prices, and subject to availability
Maintain liquidity in your business
Easily manage budgets
Interest rates at an all-time low to keep repayments down
Work with a trusted broker to get pre-purchase advice
Equipment leasing and rental alternatives
When considering whether to buy outright, rent, or lease equipment and other assets, you should examine your business needs. With advantages to each option, understanding your commitment and working with your accountant to determine the best fit for your business is important.
Renting and leasing equipment under a contract comes with less commitment than purchasing and makes upgrading simple once your lease lapses, yet may also carry restrictions on how you use the items.
Whether you decide to lease, rent or buy:
Seek the advice of an experienced broker to help you determine the best option
Consider ongoing costs such as consumables, fuel, maintenance, etc to identify how much you can afford
Ensure the terms of your contract align with the life of asset expectation
Working with a trusted broker
It's important to understand how your cashflow, particularly if affected by seasonal variations, will be impacted by a new financing arrangement. A personal finance broker with industry experience has access to many lenders and can provide expert advice on which finance options are best suited to your business, and why.
Considering how your new equipment fits into your business plan – how and when it will generate income, and the expected life of the asset – will assist in determining the best financing option and loan period. Your broker will work closely with you to ensure your finance repayments are affordable and structured to align with other outgoings.
By developing a long-term relationship with a broker, they will be able to offer you advice on the best ways to acquire various equipment. When looking to finance, your broker will do the groundwork for you to ensure you get the best deal, allowing you to stay focused on more important aspects of business.
A good broker will ensure they get to know your business and can support you through both continued growth and market downturns. They can help you secure additional business lending for new projects that require capital injections and assist with refinancing loans should you need it.
To ensure you stay ahead of the game, and discover smarter ways to finance your equipment needs, visit Forefront Equipment Finance at www.forefrontfinance.com.au or call us on 1300 982 928.